CONTACT US
For general enquiries please email us at SWnetzerohub@westofengland-ca.gov.uk

For advice about the feasibility of a specific project, please complete our project information form. This will help us to put you in touch with the best person to support you. Please be aware that we are unable to provide capital funding for renewable energy equipment.
We are hosted by the West of England Combined Authority (WECA).
Our office address is: 3 Rivergate, Temple Quay, Bristol BS1 6EW.
MEDIA ENQUIRIES
OUR TEAM
John Allen
Buildings Decarbonisation Manager
(Public Sector Decarbonisation Scheme)
Margaret Davis
Kieran Highman
Senior Project Manager
(Local Capacity Support and Swindon & Wiltshire LEP)
Louise Hosegood
Project Manager
(GFirst LEP)
Linda Irwin
Project Manager
(West of England LEP)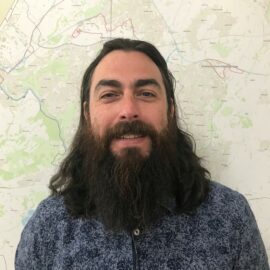 Jason King
Project Officer
(Housing Retrofit)
John Lancaster
Project Manager
(Solent LEP)
David Lewis
Project Manager
(Heart of the South West LEP)
Adam Longfield
Project Manager
(Cornwall & Isles of Scilly LEP)
Sam Moore
Project Manager
(Dorset LEP)
Elli Nikolaidou
Zero Carbon Building Engineer
(Public Sector Decarbonisation Scheme)
Obianuju Okoye
Contracts Manager
(Housing Retrofit )
Neil Pettit
Finance Administrator
(Housing Retrofit)
Jon Rattenbury
Smaranda Sandu
Project Manager
(Community Energy)
Matt Windsor
Joanne Wright
Project Manager
(Housing Retrofit)